FaerieFly at The Ugly Bug Ball
This challenge was sponsored by The Beadin Path in Freeport, ME. The challenge was for a beaded bug at the Ugly Bug Ball.
I decided to make embroidered wings with Swarovski Crystal sequins with a peyote beaded body (around a straw) and Swarovski Crystal head and tail with wire work antennae. The wing design was one for a faerie that I modified and stitched onto a see-through fabric with rayon and metallic threads.
My FaerieFly is flying out of an arrangment of French Beaded Flowers that sit in an enameled Cloisonne, on fine silver, cup, all of which I created.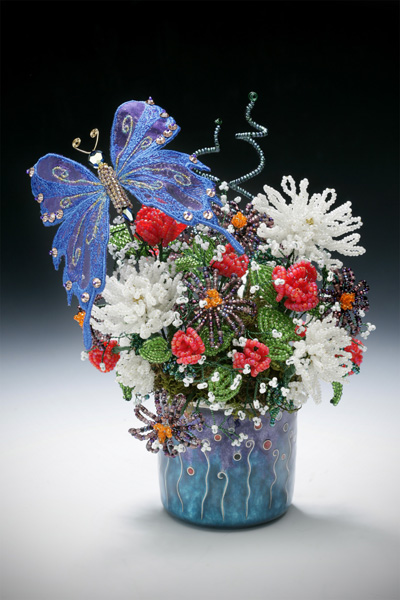 Photo by Ralph Gabriner